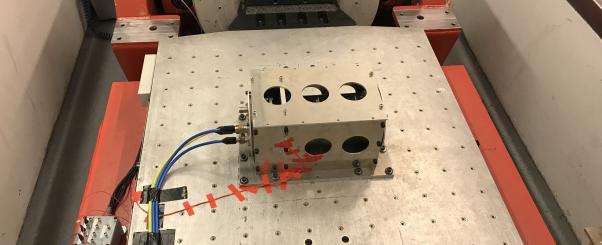 We are happy to announce that our 4 kW subsea VSD this spring has passed the qualification tests according to ISO 13628-6!
The 4 kW version has been developed mainly for small subsea pumps, but can run practically any synchronous or asynchronous motor.
The qualification testing is performed to verify that it can tolerate the conditions it may experience during transport, installation and operation subsea. The unit has been through the following qualification tests:
Shock
Sinusoidal vibration
Random vibration
High temperature
Low temperature
Thermal cycling
The random vibration test, with 6 grms for 2 hours is by far the toughest of the qualification tests. In practice, this kind of vibration is far more than the unit will experience in normal use, but it proves the robustness of the product.
Nebb has previously qualified the 45 kW model according to the same standard. We also have a 400 kW model under development. See our subsea VSD page for more information about our variable speed drives.