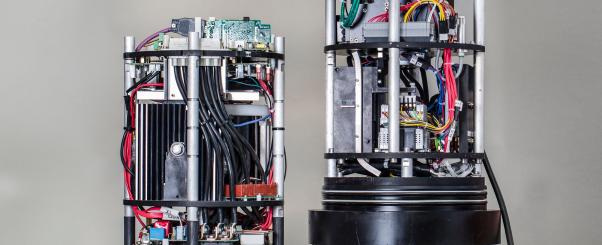 The Subsea Valley Conference has in just a few years established itself as one of the leading energy and technology conferences in Europe. The conference brought together world-class speakers and highly acknowledged industry leaders who shared their latest views on our energy future, technology, innovation, the industry and market situation.
"We have been at the exhibition since its very beginnings year 2010 at Kongsberg where we were some 16 exhibitors and I'm a little proud to say that Nebb were also among the first-timers up there," said Erik Jølberg, co-founder and CEO of TESS and one of the initiators and founders of Subsea Valley.
Alongside the conference, the exhibition area showcased the latest technology developments, new innovative products and industry services. "I think that Subsea Valley is a vital and important meeting place for meeting customers, competitors, partners and collaborating and discussing ideas about the subsea industry," said Alexander Risøy, the managing director of Nebb, an engineering company developing a line of power systems for subsea variable speed drives (VSDs). Nebb has a developed control system and communications for its 45 kW subsea VSD qualified for operations down to 3000 m and is currently working on financing the 4 kW and 350 kW – 1500 kW ranges.
Reducing costs is about making it possible to go forward with exploration and development work and development of new technology can help the companies in the industry not only survive the downturn but also take advantage of the changes that are happening. "The oil industry is at a certain tip at the moment will reach an innovation level which will pull us straight up again – I think the cost level we see now is forcing new development and new challenges to reduce cost levels at the moment," said Andreas Thalund-Fossen, partner at Varde Hartmark.
Change is coming in many forms and project managers are rethinking old project plans with an eye toward sharp budget reductions. Trying to revive projects that were put on hold is quite possible as Preben Strøm, managing director of Subsea Valley, announced that in 2016/2017 an accelerator or an incubator will be established in Oslo to help companies establish themselves and commercialize their technology.